Igor Agarkov, publisher of Print+, tells us about what's going on around him, his compatriots, and the condition of many printing companies.
Igor, how are you and your family? How are your editors and contributors? Have you been able to communicate with each other?
I am staying in Boryspil (a satellite city of Kyiv) — it is relatively calm here compared to the seriously affected cities around Kyiv (Bucha, Hostomel, Irpin, Makariv, Borodianka) and others. Well, how calm exactly? Today an "Iskander" missile flew to Baryshivka (not far from me), just outside the window there are sounds of a cannonade.
Yes, I keep in touch with employees. My website partner has been living with his family in Germany for a long time. The layout designer went to Poland and settled there. She is ready to continue designing. The director of advertising is now in Western Ukraine. Other employees were also forced to leave Kyiv. Only one of the managers remained in the city.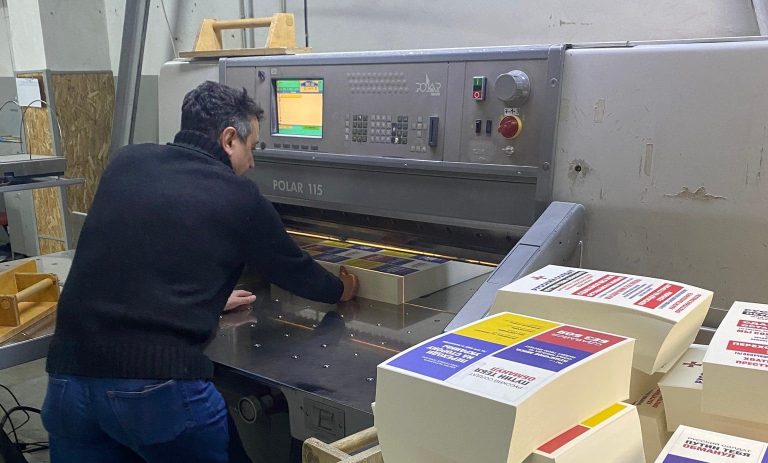 How are Ukrainian print companies doing? How, as publisher and influencer, are you supporting and encouraging them? What feedback are you getting from them? How are you communicating?
I never aspired to be an influential person, although one marketing director of a large international company calls me an influencer.
Ukrainian printing houses continue to work if it is possible. In cities with such an opportunity (for example, Odessa or Lviv), commercial orders are also carried out. Also, for the customers of printing houses from cities temporarily captured by Russian invaders. I sometimes receive requests to assist in fulfillment of such orders and, of course, I provide such assistance.
Working and communicating with printers for the last 25 years has been an integral part of my life. Nothing has changed. Messengers work, the Internet works, telephone communication with most regions of Ukraine remains.
Communication is more important now than ever. For example, the director of a large Kyiv printing house PrintStore Group miraculously escaped from Makariv with his wife, mother and baby and was looking for a financial opportunity to organize the evacuation of his family to Europe. Or an employee of a large packaging printing house, Prime Pack, needed an urgent evacuation from Bucha.
Kyiv printing houses (for example, the Sa-Bo-Na packaging factory) print packaging voluntarily for the needs of the Ukrainian armed forces. They cooperated with several printing houses, as they lack material. They were looking for the missing consumables through our channels on Facebook and Telegram.
There are dozens and hundreds of such examples. These issues are effectively resolved in our public pages. This is a part of the daily work.
Back to the Russian invasion, how many companies have suffered damage to structures and machinery? How many have suffered human losses? In which parts of the country is the situation more serious? Where it's relatively better?
As I have mentioned before, in the relatively calm regions (Lviv, Odessa, Dnipro, Ternopil, Lutsk, Rivne) the printing houses do fulfill commercial orders. The companies from Kyiv are printing products for the needs of volunteers and the armed forces. A number of printing houses owners are engaged in volunteer activities. For example, Univest Advertising Production and Avex from Kyiv are actively delivering humanitarian aid and helping to evacuate people from dangerous areas.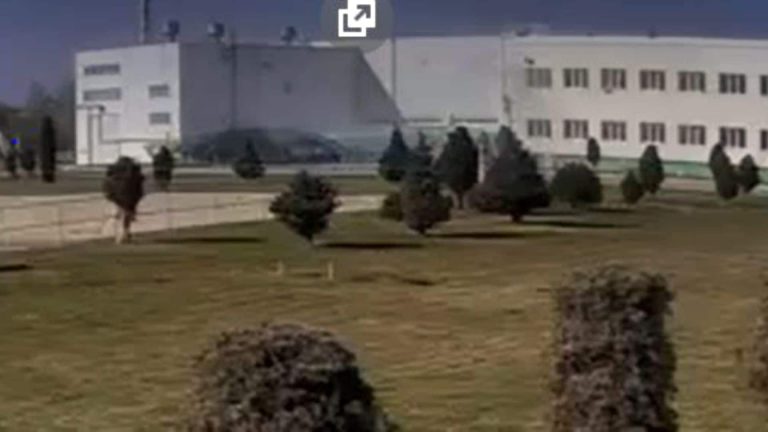 Regarding human losses, an employee was killed and several of his colleagues were injured as a result of the shelling of the Dunapack company (one of the leading manufacturers of corrugated packaging) in Oleshky near Kherson. The possibility of evacuation of printing professionals from the destroyed and occupied Bucha was discussed in my network channels.
Naturally, there are not enough consumables. The volumes in the country are limited due to the global consumables crisis, among other things. But above all, of course, because of the destroyed logistics due to Russian aggression.
Kharkiv, severely destroyed as a result of the bombing, is one of the printing centers of Ukraine. There are many well-known flexo printing houses in the city, several large manufacturers of carton packaging, and leading book production companies: Unisoft and Globus. there are also many well-known printing houses that produce book products and carton packaging in temporarily occupied Kherson. A significant number of well-known printing houses also operate in Sumy and Chernihiv, which were heavily bombed and destroyed. There was a unique printing house that specialized in the production of tear-off calendars in occupied Kupiansk.
Beyond the damage, how many companies are still open and running? And how much longer can they be?
It is very difficult to estimate. It is unlikely that there is a methodology that allows you to accurately estimate the number of working printing houses.
The willingness of owners to restart print shops depends on a number of factors. The most critical, of course, are war-related activities. Today those remains high. Invaders are making air raids on many cities of Ukraine. Just today they have launched an Iskander missile at Baryshivka (this is not far from myself). They bombed Ivano-Frankivsk, Lutsk, Chernihiv. They still hope to siege Kyiv and Kharkiv.
It is difficult to say anything about business as such.